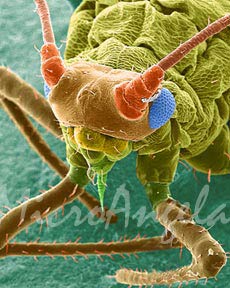 Aphid
Aphids are also known as plant lice. They are parasites on plant leaves, roots and stems. They have a long proboscis which they use to pierce and suck fluids from the plant.

Aphids can reproduce parthenogenetically, which means that the females do not need males around to produce baby aphids.

This aphid is about 4 millimeters long.